FULL SERVICE CREATIVE WITH INSIGHT
BRAND DEVELOPMENT
WEBSITE DESIGN
DIRECT MARKETING
♦
GRAPHIC DESIGN
COPYWRITING
♦
PRINT & INTERACTIVE

FULL SERVICE CREATIVE WITH INSIGHT
BRAND DEVELOPMENT
WEBSITE DESIGN
DIRECT MARKETING
♦
GRAPHIC DESIGN
COPYWRITING
♦
PRINT & INTERACTIVE
BRANDING
Business and Product Naming
Logo Design & Brand Development
Tagline, Messaging and USPs
Brand Positioning & Strategy
Product Design & Development
ADVERTISING
Concept Development
Integrated Campaigns
Facebook Advertising
Social Media Content
Digital and Print
MARKETING
Concept Development
Direct Mail Campaigns
Email Campaigns
Point of Sale/Point of Purchase
Trade Shows & Events
GRAPHIC DESIGN
Logo Design & Identity Systems
Brochures/Collateral
Event & Sales Support
Product Catalogs
Packaging Design
WEBSITE DESIGN
Custom, Mobile-Ready Websites
Brand Consistency & Integration
SEO (Search Engine Optimization)
Integrated Marketing
Content Development
MULTIMEDIA
Creative Direction
Brand Consistency/Integration
Powerpoint Presentations
Keynote Presentations
Promotional Videos
YOUR CREATIVE PARTNER FOR SUCCESS
More responsive and streamlined than a typical marketing agency, yet much more than a design studio, THIRDEYE is the perfect "in between" – results-driven creative agents that are nimble, yet powerful and insightful enough to help you achieve measurable impact across all media. We manage every aspect of your marketing projects, from strategy and concept, to copywriting and design, and straight through to final production.   
THIRDEYE builds brands from the ground up or rebuilds them, allowing businesses to broaden their focus, enter new markets, increase sales, and elevate their brand image and presence. From this strong foundation we nourish your brand to optimal commercial viability with elegant and effective marketing materials that command results.
Since 1993 we have helped businesses from a broad range of industries realize and maximize their marketing potential. We would love to do the same for you and welcome the opportunity to be your creative partner for success.
THIRDEYE provides branding, website design, graphic design, copywriting, and direct marketing services for a diverse range of clients. We handle every detail of your project from concept straight through to final production for both print and interactive.
Business Owners & Key Decision Makers
Build (or rebuild) a strong brand foundation
Develop your core messaging and USPs
Research and define your target audience
Work with you to develop comprehensive marketing plans
Quality, on-target, results-driven creative designed to maximize your ROI
Help you level the playing field so you can outmaneuver your competition
Marketing Consultants
Quality, on-target, results-driven creative that is easy to sell to your clients
Comprehensive creative services: copywriting, concept, design and production means less time managing multiple vendors
We take care of all the details so you have more time to service more clients
Corporate Marketing Professionals
Quality, polished, on-target creative that is easy to sell to your team
Comprehensive creative services: copywriting, concept, design and production means less time managing multiple vendors
We help you manage the details so you have more time to focus on your day-to-day objectives
Maximize the efficiency and effectiveness of your marketing efforts
Entrepreneurs & Startups
Build a strong foundation for your brand that attracts and engages potential investors
Develop your core messaging and USPs
Manage your brand across multiple channels
Create effective sales materials and support your initiatives at every phase of development
Help you level the playing field so you can outmaneuver your competition
Event Planners & Event Managers
Build a strong, consistent brand for your event
Develop your event's core messaging and USPs
Comprehensive creative services: copywriting, concept, design and production means less time managing multiple vendors
Develop all sales support, direct marketing, multimedia, and event materials
Financial
Cate Street Capital
Cate Street Securities
EquityView, Inc.
Merton Winn Capital
Omni-Nexus Investments
Wealth Access Network
Green Technology
Aurora Black
Burgess Biopower
Clean Runner Water Solutions
CS Operations
Grow Power Energy
LifeCycle Energy
LifeCycle Organics
Organic Nutrition Industries
Purified Plastics
Red Desert Water Reclamation
Sunlight Partners
Thermogen Industries
Technology
Biocentric Solutions, Inc.
Fisons Instruments
Lasertechnics, Inc.
Loos & Co
Quantrad Corporation
WWPass
Consumer/Retail
Bang & Olefsun
Blue Mountain Bottling
Café El Camino
Charodei Vodka
Cloud 9 Vapor
DeStefano Architects
El Camino Foods
Euphoria Salons
Federal Cigar
Firelight Foods
Fragrant Bath & Gift
Green Life Farms
InsideOut Home & Garden
Kaps Menswear
KBQ Restaurants
The Kryshtal Amalgamation
Perfect Piece Home & Garden
PureTone Hearing Aids
Slow Burn Lounge
Vermont Teddy Bear
Willis Programs of NH
Healthcare
Andover Surgical Day Care
Charter Medical
Exeter Hospital
Hampstead Hospital
Lawrence General Hospital
Season of Change Massage
Surgery Center of Waltham
Academic/Non-Profit
Brooks Academy
Burdett School
Columbia University
Digital Consulting, Inc.
International Desalination Assoc.
North Shore Community College
Sodexho USA
Turning Point, Inc.
Building Products
Belletetes Lumber
CorrectDeck
Dur-a-flex Flooring
Enhance Paneling & Flooring
Inspire Roofing Products
Johnson Lumber Co.
National Adhesives
NuCedar Mills
Samuel Cabot, Inc. (Cabot Stains)
The Tapco Group
Just a few examples of the hundreds of projects THIRDEYE has produced over the past 27 years.
At THIRDEYE we are committed to becoming your go-to vendor for all your marketing needs. We strive to earn that distinction by treating every client as if they're our only client and by consistently providing outstanding service.
RESPONSIVENESS
The telephone is our preferred form of social media  – you can call us any time, even if you just want to run something by us, we are there for you. We also respond to emails as quickly as possible, most of the time within the hour. Not sure what some businesses are thinking these days, how can they not answer their phone or respond to client inquiries in a timely manner? We don't deal with vendors that work that way, neither should you. We're busy and successful because of our clients, how can we possibly be too busy to help them?
ACCOUNTABILITY
We stick to our timelines and meet or exceed deadlines. Once we establish a mutually agreeable timeline you can sit back and relax – your polished, on-target creative will be ready for review exactly when promised. No exceptions, no excuses.
COMMITMENT TO QUALITY
We promise when you receive your final product that you will be thrilled with the results – so thrilled that you can't wait to show it to everyone. We consistently go the extra mile to make sure the quality of your marketing materials will knock your socks off (and your customers' too).
CLEAR COMMUNICATION
We are committed to clear communication, regardless of what type of business you are in. You know what you are doing, our job is to make you look like you do, to the people who matter most… your customers and your market. It's just that simple. We believe that true expertise is demonstrated by the ability to communicate ideas and solutions clearly and effectively, for that reason jargon is not in our vocabulary.
OVER 30 YEARS OF PRINT DESIGN EXPERIENCE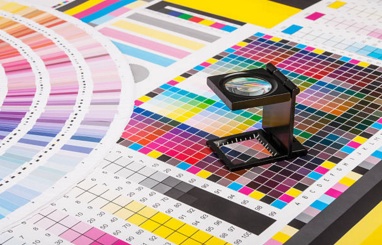 Our extensive expertise in print design and production is rare these days. Many firms specialize in websites and digital/interactive, but they typically have very little experience designing for print. THIRDEYE has well established relationships with the best printing firms in New England. Because of these relationships we can offer "white glove" service and deliver a finished product within your budget, on time, while handling every aspect of your direct mail campaign, catalog, brochures, sales kits, etc., and even large format, such as trade show graphics.

HAVE A PROJECT YOU NEED HELP WITH?
CONTACT US TODAY
Maximize your marketing potential
THIRDEYE DESIGN
NEWBURYPORT, MA 01950
THIRDEYE DESIGN
 NEWBURYPORT, MA 01950